Tune in, tune up, tune out – a book is born (and contributors are needed)!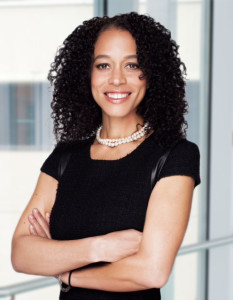 A few years ago, I had the chance to work with a razor-sharp and passionate doctor named Meika Neblett, who at the time was the Emergency Room Director and Assistant Chief Medical Officer at CarePoint Health – Hoboken. Her initial email to me went something like this, "I need to develop better leadership skills and learn how to build more collaborative relationships. I have six months to accomplish these goals in order to get my dream job. Is this something you can help me with?" I was excited about the prospect of coaching a healthcare executive – a first for me – and we clicked immediately at our initial meeting. When I spoke with her CEO afterwards, he told me, "Meika is the smartest person on my team, and I'd love to promote her to Chief Medical Officer, but I can't afford to spend any more time getting sucked into dramas with people whose feathers she's ruffled. I'll do whatever I can to help her succeed, but I'll be honest – not a lot of other people feel that way. She's got a lot of work to do."
You can read a case study, from Meika's perspective, about our coaching engagement here (spoiler alert: she got the job, is thriving, and was recently the subject of a profile in American Healthcare Leader).  It's a great story, and a classic example of the truism that, when it comes to executive leadership, what got you here won't get you there. In order to be effective in the hospital C-suite, Meika had to unlearn many of the behaviors that had made her successful in medical school and the ER, and develop a new way of engaging with her co-workers oriented around consensus-building, long-term strategic planning and collaborative problem solving.
Early on in her search for solutions, Meika had looked at books like Lean In and found that they didn't resonate with her (she was already leaning way in), so she's decided to write a different kind of leadership book. Here, in Meika's words, is what she is hoping to accomplish – and why she's looking for additional contributors:
"I want you to join me on a journey to help women who are already strong, self-confident and independent thinkers who want to be high-impact leaders. I'm writing a book about what it takes to be a successful woman in today's world that will give a lot of practical and candid advice to women who are hoping to follow down the path that you and I are already on. This is not a self-help book for women to find out how to sit at the table and how to speak up. It is about how to find your leadership voice and be heard, and how to maintain your sense of self while changing to meet your work environment. I'll share my story of rising to become the chief medical officer of my hospital and how I had to develop new skills to fit in with the boardroom culture there. I'd also like to tell the story of your rise and how to maintain your success in an increasingly complex work environment.
I want to know what you consider best practices that other women can apply in their own careers, and what mistakes you think should be avoided. What do you do to center yourself? How do you deal with gender bias, discrimination and other workplace hazards, both overt and subtle? What can women do to tune up their leadership skills? I will be exploring those questions and more in my book. I hope you will let me interview you about your success and help me explain to women how they can benefit from what we have learned."
g 
If you're interested in learning more, or sharing your story, you can reach out to Meika directly at mneblett@mac.com.