Based on the findings of several recent experiments, it seems that we'd rather give ourselves a shock or two – or 190!  To learn more about our societal reflection deficit, why having stupid hobbies is important and get tips and insights on a few other interesting topics, check out these recent articles that caught my eye.
Shocking but true: students prefer jolt of pain to being made to sit and think – The Guardian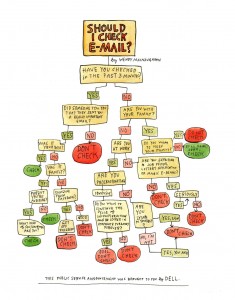 Although we complain endlessly about being busy, a majority of us will go to shocking lengths to avoid being alone with our thoughts. This article speculates about why that might be, although it doesn't mention what we lose (creativity, empathy, connectedness) when we don't allow ourselves unstructured downtime to reflect and be present in the moment.
Here is a funny but poignant clip of Louis C.K. exploring the same concept.
How to Spend the First 10 Minutes of Your Day – Ron Friedman – Harvard Business Review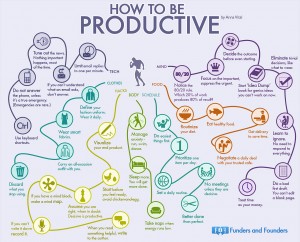 In order to create the space and time for solitary reflection, you need to make your "uptime" as productive as possible.  That means taking time to prioritize and plan out your day in the morning, when your mind is fresh – before you get sucked down the rabbit hole of checking and responding to emails and voicemail.
The Great Philosophers 3: Epicurus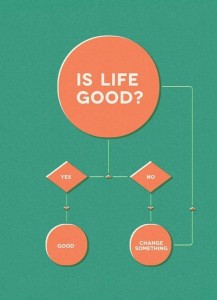 From one of my favorites, The School of Life. In this essay, Alain de Botton advocates taking a few lessons from Epicurus about how to be happier, including focusing on our friendships, meaningful work (rather than prestige) and reflecting vs. acquiring.
Image source: "How to Be Happy," by Gustavo Vieira Dias. Excerpted from Best American Infographics 2013. 
A Chiseled Bodybuilder, Frail Clients and a Fitness Story for the Ages – NYTimes.com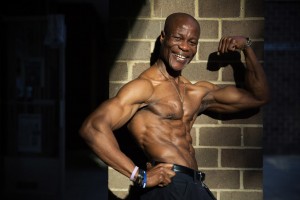 An inspiring article about how lives were changed when a champion bodybuilder from Ghana followed his dream to live in America, opened a small gym in an affordable housing development in lower Manhattan and started training some of its oldest residents.
Spotify's Design Lead On Why Side Projects Should Be Stupid – Fast Company – Business Innovation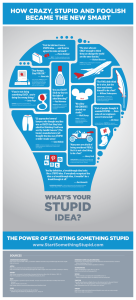 This article makes a case for the value of allowing yourself to be stupid (selectively)! It also points out the importance of having a hobby. "Products like Gmail, Craigslist, and even Post-Its can trace their roots back to work discovered and developed on the side."