Eden's top picks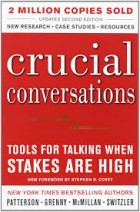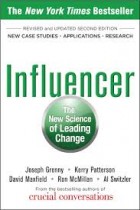 Crucial Conversations: Tools for Talking When Stakes Are High
Kerry Patterson, Joseph Grenny, Ron McMillan, Al Switzler
This is, hands down, the best book I've read (and re-read) on how to navigate through challenging conversations to achieve a positive solution – whether the exchange is taking place in your office, a boardroom or your teenager's toxic bedroom. The authors do an excellent job of explaining what a dialogue is ("the free flow of meaning between two or more people") and how to create safe conditions where dialogues can flourish by avoiding the "silence" and "violence" tactics we so often employ when we're uncomfortable. As someone with a bias towards action, I like the fact that this book helps us understand both why our communication skills fail us just when we need them most and how we can modify our behavior in those situations to advance our interests while deepening, rather than compromising, important relationships.
Influencer: The New Science of Leading Change                                                    
Joseph Grenny, Kerry Patterson, David Maxfield, Ron McMillan, Al Switzler
Once you've learned how to broach even "third rail" topics with confidence and tact (and gotten your teenager to agree that a bedroom shouldn't be a Superfund site), you can turn your attention to the art of influencing others on a broader, more systemic level. This book is full of fascinating case studies on successful large-scale change initiatives and the individuals behind them, from the dramatic reduction in Thailand's HIV infection rate to Delancey Street, the remarkable residential self-help program that gives "hopeless" substance abusers and ex-convicts a new lease on life. What makes Influencer brilliant, rather than merely inspiring, is the elegant, actionable change management framework it provides. Whatever goals you may have for your team, your organization or your family in 2015, understanding the best strategies to change hearts and minds is a great starting point.
Jennifer's top picks
What keeps us from being our best selves, achieving our true potential, and making the impact we want on the world? These are the questions addressed by two of the most compelling – and practical – books I've read this year: Playing Big by Tara Mohr and Positive Intelligence by Shirzad Chamine.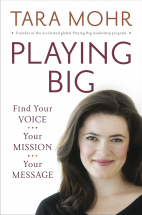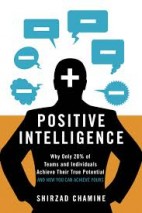 Both authors are CTI-trained coaches who home in on how the voice of our "inner critic" or "saboteur" undermines our self-confidence and impedes our ability to reach our full potential. And both authors offer practical strategies for how to recognize this voice, name it, and overcome its power.
Mohr speaks directly to women, encouraging them to surmount what she sees as a tendency to submerge our best ideas, stay in the background and "play small." Chamine invites us to unleash a happier, more capable version of ourselves – one that we used to know, but have forgotten – by raising our "PQ" or positive intelligence quotient. You can hear Chamine's powerful personal story and how it led to the creation of his techniques here.
Undergoing my own recent career transition and stepping into this new adventure of being a coach has meant more than a few epic battles with my own saboteurs. In the year ahead, my resolution is to master kicking those voices to the curb, and play my own bigger game. I hope you'll join me.
Patrice's top picks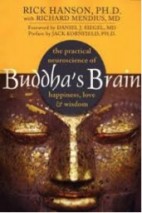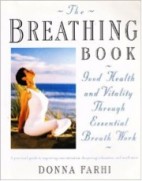 Buddha's Brain
Rick Hanson, PhD and Richard Mendius, MD
I don't know about you, but I find the fact that we can rewire our brains to reduce stress and increase our happiness and equanimity very empowering.  That's why Buddha's Brain is one of my favorite reads.  In it, neuropsychologist Rick Hanson with neuroscientist Richard Mendius explain in lay man's terms the science behind the brain's plasticity or ability to change based on our thoughts and experiences.  Combining scientific research with ancient contemplative practices such as mindfulness and meditation, Hanson provides a practical approach to how we can overcome the negativity bias of the brain and keep our nervous system in an optimal state of balance.  My copy is highlighted and dog-eared to death – always a sign of a valuable resource.
The Breathing Book
Donna Farhi
As a yoga instructor and singer, I have been a student and teacher of the breath for over a decade.  Its power to alter our health, energy, and mood never ceases to amaze me. I also find it fascinating that most of us have forgotten how to access this readily available tool to reduce stress and improve well-being.  The Breathing Book is an easy-to-follow practical guide to reclaiming the full, complete, healthy breath we were all born with, but lost connection to due to the ravages of time and stress.  She describes the anatomy of the breath in understandable terms (you'll get to know your diaphragm very well) and provides a series of exercises to help release the patterns of holding in the body that restrict breathing, causing mental and physical tension and disease.  For anyone committed to living a fuller, healthier life, The Breathing Book is an essential read.